Charquiskunk lanza "Killing in the name" [Charqui-edit]
---
Entre grabaciones, reuniones y humo, Chile despertó. Y cansado de un gobierno corrupto e indolente, miles de personas llenaron las calles para protestar por una vida digna, por un país para todos, no solo para los poderosos.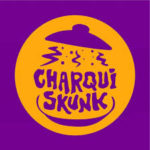 La banda mezcla diversos géneros tendienndo al rock, el funk y el hiphop. Se autodefinen como exponentes del StonerHop. Realiza este cover de Killing in the name de la banda Rage Against The Machine, motivado por los problemas que se suceden en Chile.
Charqui Skunk representa la inserupcion de un un grupo que te susura al oido realidades dificil de aceptar. Darle al Play y descubre estos magnificos artistas.